Pop Culture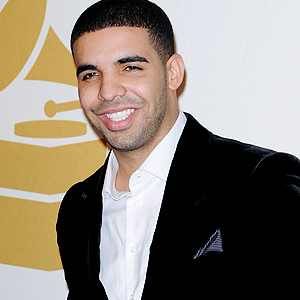 "You getting money? You think them n!ggas you with is with you?"

These are the words Lil Wayne asks on the hook of Drake's critically-acclaimed single HYFR, but in light of recent updates, it seems that Drake may have to answer with a "No!". As news of a lawsuit and possible breach of contract makes its way through the internets, it may now be the perfect time for Drizzy to branch out on his own but is he ready to take the leap?
When Pusha T of the Clipse made Exodus 23:1, many claimed that the line: "You signed to one n!gga that signed to another n!gga that's signed to three niggas, now that's bad luck" was directed to Drake. In light of new information, Pusha may have known something that the rest of us didn't. Yesterday, a complaint filed by James "Jas" Prince against Cortez Bryant (Drake's manager) and others claimed that neither Jas nor Drake have been paid money that was owed in royalties. An accusation that others such as Bangladesh have made about Cash Money records. You can read the complaint in detail here. Pay close attention to Exhibit F. To make things more interesting, the lawyer representing Jas Prince is already involved in a lawsuit against Drizzy claiming that Drake somehow "stole" his rolex.
Follow @talkofdc on twitter!
Drake has played his part in the YMCMB story extremely well. He held down Lil' Wayne during his time in prison and has showed up on all Young Money albums. However, after delivering 2 full length releases under YMCMB, this recent management controversy has us wondering if it's time for Drake to recreate himself under the OVOxo banner. OVO or October's Very Own is the website where Drake releases some of his music and supposedly the name of his personal label. He has already recruited one star in the making with Toronto artist The Weeknd and if this is any indication of his ear for music, Drake could certainly work on being a mogul of his own.

However, the Hip-Hop arena isn't all fun and games. Rap is a very competitive genre of music and when it comes to credibility, the crew that you run with says a lot about how others treat you. With YMCB, Drake was affiliated with Lil Wayne, Birdman, DJ Khaled & Rick Ross as well as other notable artists. While Drake has the starpower to branch off and do his own thing, will he be able to hold off the rappers that are coming for his crown? We might soon see.